On April 14, at the Anacostia Arts Center, Women of Fire: Japanese American Women in Business was held as part of the National Cherry Blossom Festival with support from Anacostia BID.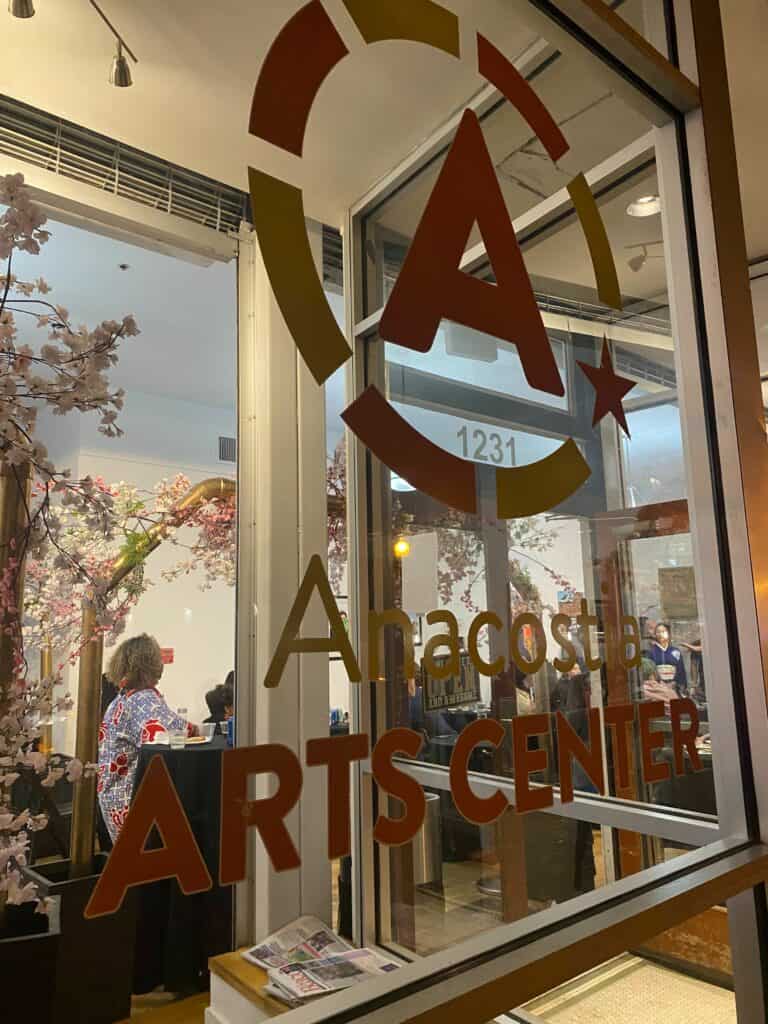 The Anacostia Arts Center, which welcomed more than 50 guests with cherry blossoms in full bloom, is a hub for small business, entrepreneurship, and cultural exchange.
At this event, Reiko Hirai, owner of DC Sake cō, and Tomomi Miyajima, owner of Tokiya Japan, which sells Japanese kimonos and pottery in Washington, DC, discussed "Japanese American Women in Business."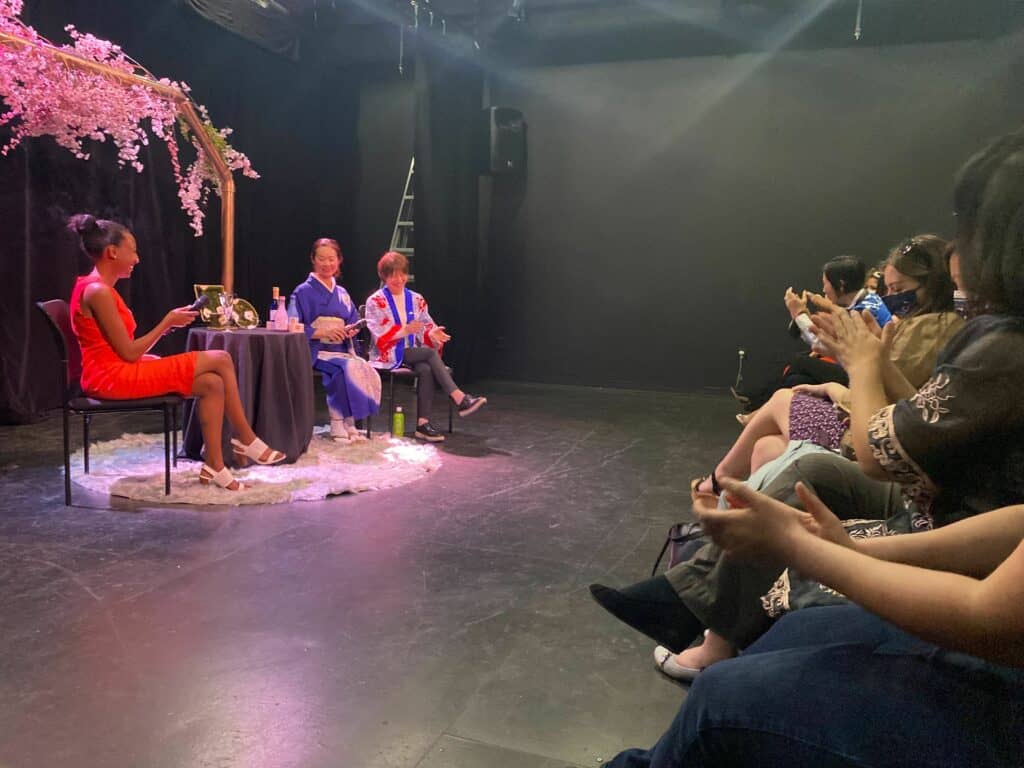 The two left Japan to start a new chapter in their lives as Japanese in Washington, D.C., and are successfully running their businesses.
The event provided a valuable opportunity to encourage the many guests who attended by sharing their backgrounds, challenges of being a business owner in the U.S., and the mission they hope to achieve through their businesses.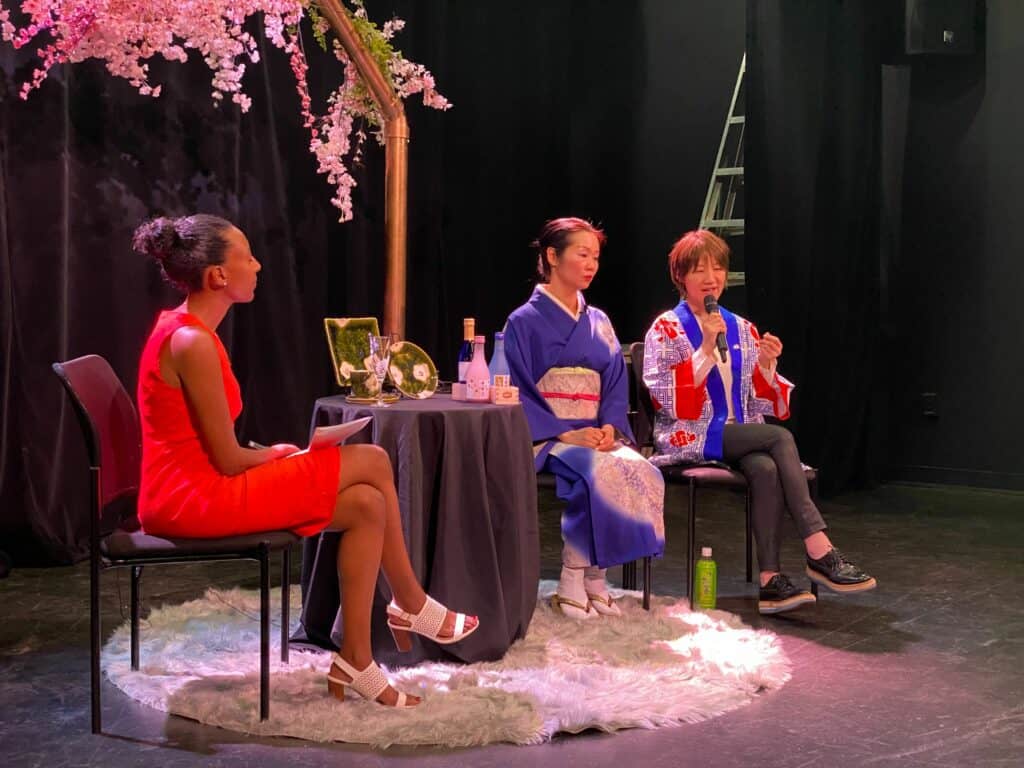 As many of you might know, DC Sake cō's mission is to make as many people as possible aware of the appeal of sake and to create an environment where sake is readily available on American dining tables! So, of course, we didn't forget sake tasting in the second half of the event 😉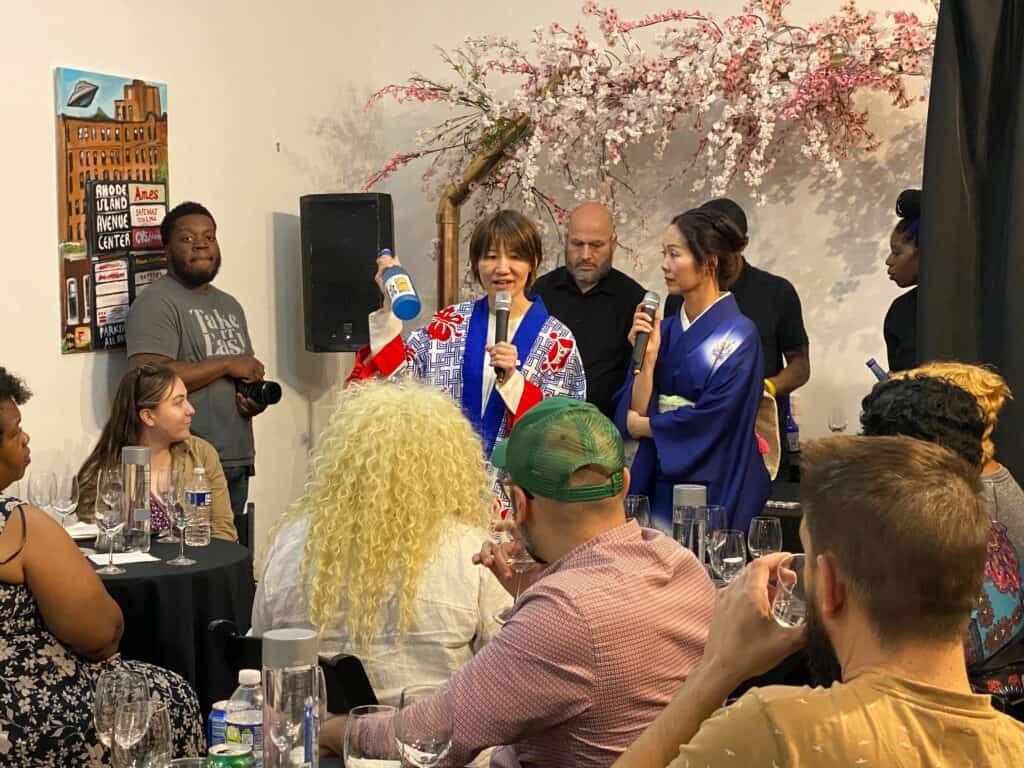 The following three sake samples from Hakutsuru were introduced using Japan-made sake cups  available at Tokiya Japan.
Hakutsuru was founded in 1743 in the Nada district of Kobe, Hakutsuru is the #1 selling sake brand in Japan. 
The participants were able to experience the differences in taste depending on the rice polishing ratio and temperature.
1: HAKUTSURU Sho-une Daiginjo 
2: HAKUTSURU Superior Junmai Ginjo
3: SAYURI Nigori 
It was an opportunity to expand knowledge about sake and Japanese culture in a friendly atmosphere, and participants asked so many quality questions as well.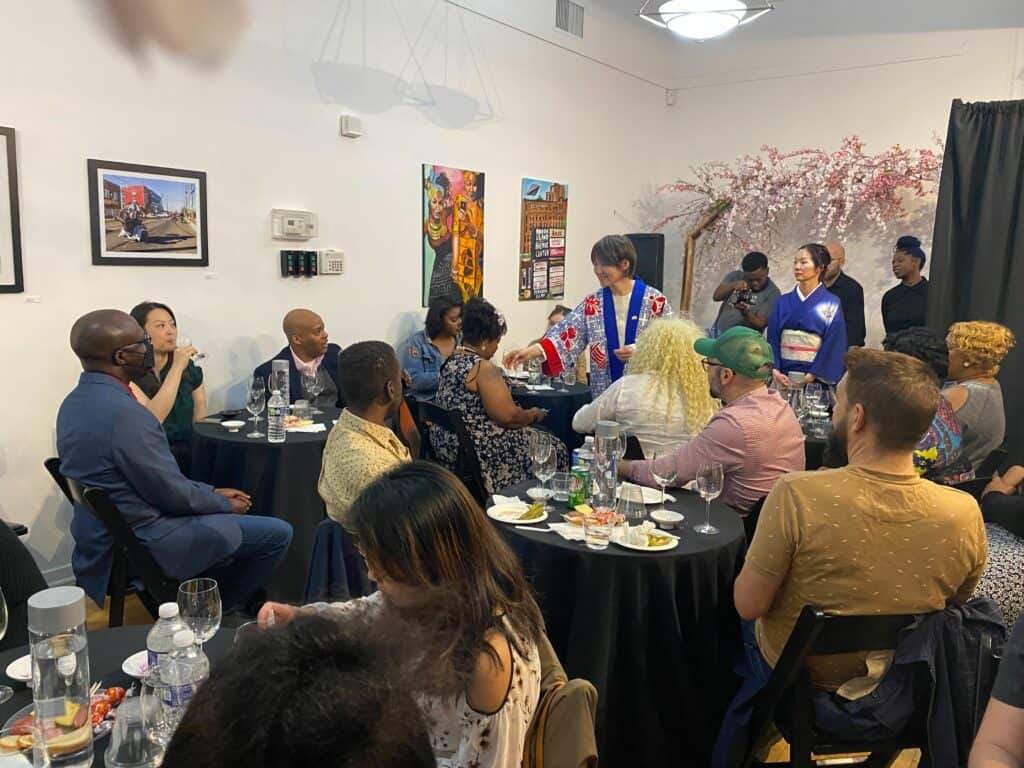 For a long time since the COVID-19, face-to-face events have been restricted, but this event reaffirmed the joy of sharing our passion for sake with everyone in person. Thank you very much to everyone who attended the event. We look forward to seeing you again next time!
For those who were unable to attend the event, the sake tasted at the event is available for purchase from our website.
Also, Reiko is sharing her own experience at the event on DC Sake cō podcast!