June Trio
No reservations or tickets are needed! Swing by to taste our monthly featured sake!
Saturday June 10, 2023 13:00 – 16:00
@ SHOPKEEPERS
1231 FLORIDA AVENUE NE WASHINGTON, DC 20002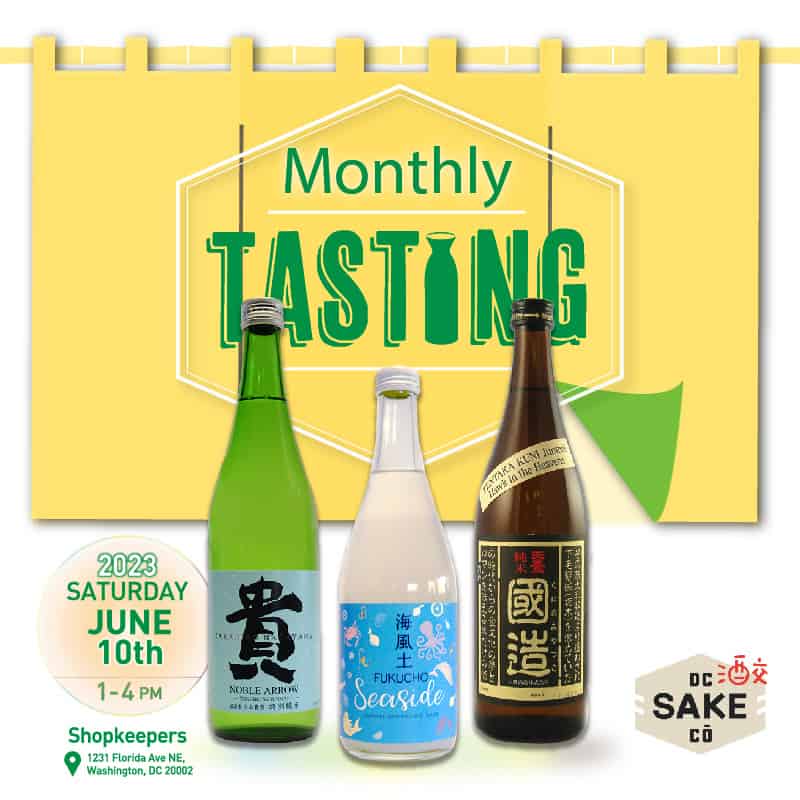 HAWK IN THE HEAVENS
Dry and crisp flavors dominated by mixed nuts, fresh grass, and earthy notes. Medium-bodied, rich mouthfeel, with a long, dry finish.
Pairs well with hearty grains, mushrooms, beef, lamb, and BBQ sauce.
SEASIDE SPARKLING
Crisp notes of lemon-lime and apple aromas with a soft, frothy finish.
Pairs well with seafood. Try with West Coast oysters, spicy shellfish, or fruit desserts.
TAKA NOBLE ARROW
Aromas of green melon rind and kaffir lime leaves. Creamy, luxurious mid palate with a spearmint-driven herbal finish.
Pairs well with seafood dishes of poached halibut, Dover sole or shrimp in garlic oil.