Celebrate Japanese American women making waves in the Capital Region.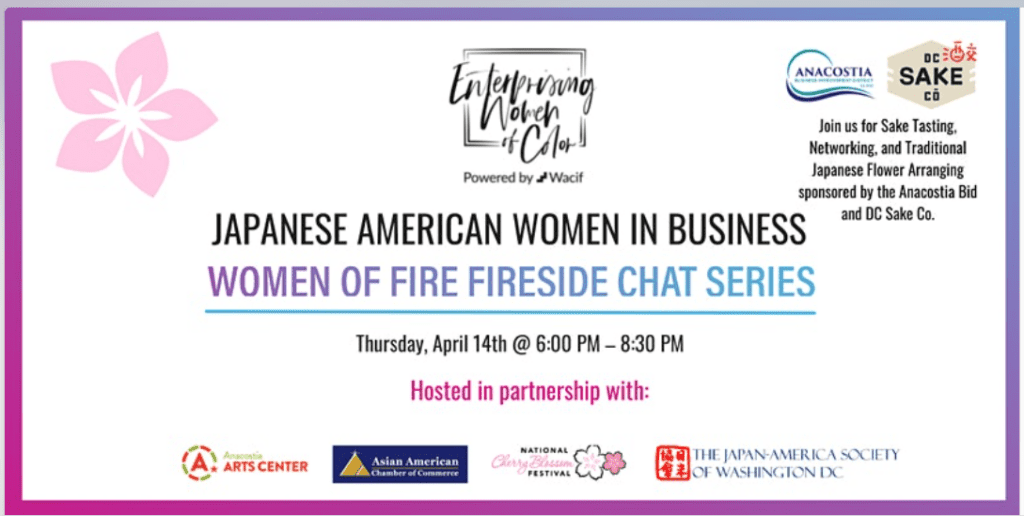 As we all gather to celebrate the 110th Cherry Blossom Festival, it's important to celebrate the nuanced journeys of Japanese American women
making strides as entrepreneurs.
Join us for a special fireside chat series with special guests: Reiko Hirai, owner of D.C. Sake cō, and Tomomi Miyajima, owner of Tokiya Japan.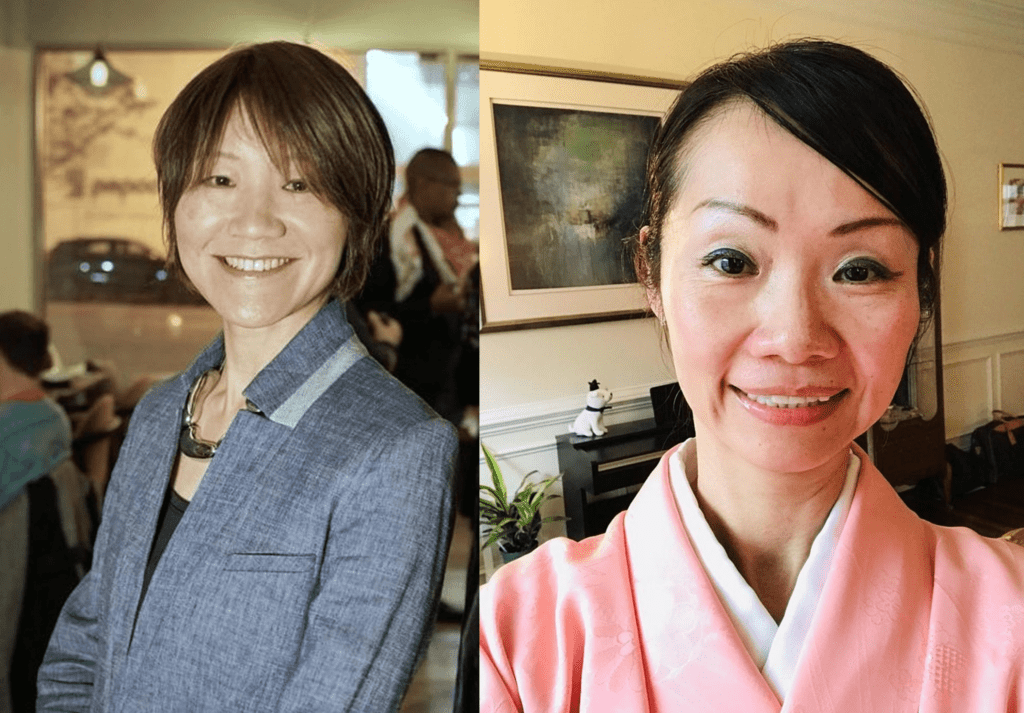 These two ladies have a wealth of knowledge to share about their triumphs and challenges as Japanese Americans running successful businesses in the Capital Region.
Reiko and Tomomi will reflect on the following:
The influence Japanese culture has had on their view of the world and the growth of their businesses
Tricks of the trade learned throughout their journeys
Hopes for the future of AAPI owned businesses
Join us promptly after the panel discussion for a Sake tasting session sponsored by the Anacostia Bid and Sake Co.
Date and time: Thu, April 14, 2022 6:00 PM – 8:30 PM EDT
Location: Anacostia Arts Center 1231 Good Hope Road Southeast, Washington, DC 20020
Reserve your ticket
The Women of Fire Fireside Chat Series is hosted by Wacif Chief Program Officer Kimberly Gayle.
The Enterprising Women of Color District, Maryland, Virginia (DMV) Business Center (Center) fosters and supports a small business ecosystem for women of color in the National Capital Region.
The Center's robust business services—including financial capital, business advisory services, and networking support—are dedicated to supporting the growth and resiliency of our clients.
This Center is powered by the Washington Area Community Investment Fund (Wacif), which has served women entrepreneurs of color since 1987, and is made possible through a partnership with the Minority Business Development Agency (MBDA). Reach out to get started on your entrepreneurial journey.
This program is brought to you by the Enterprising Women of Color DMV Business Center, Anacostia Arts Center, The Anacostia BID, The Asian American Chamber of Commerce, The Japan-America Society of Washington DC, The National Cherry Blossom Festival and WACIF.