June 28th, 2022 @ Cranes (724 9th St NW, Washington, DC 20001)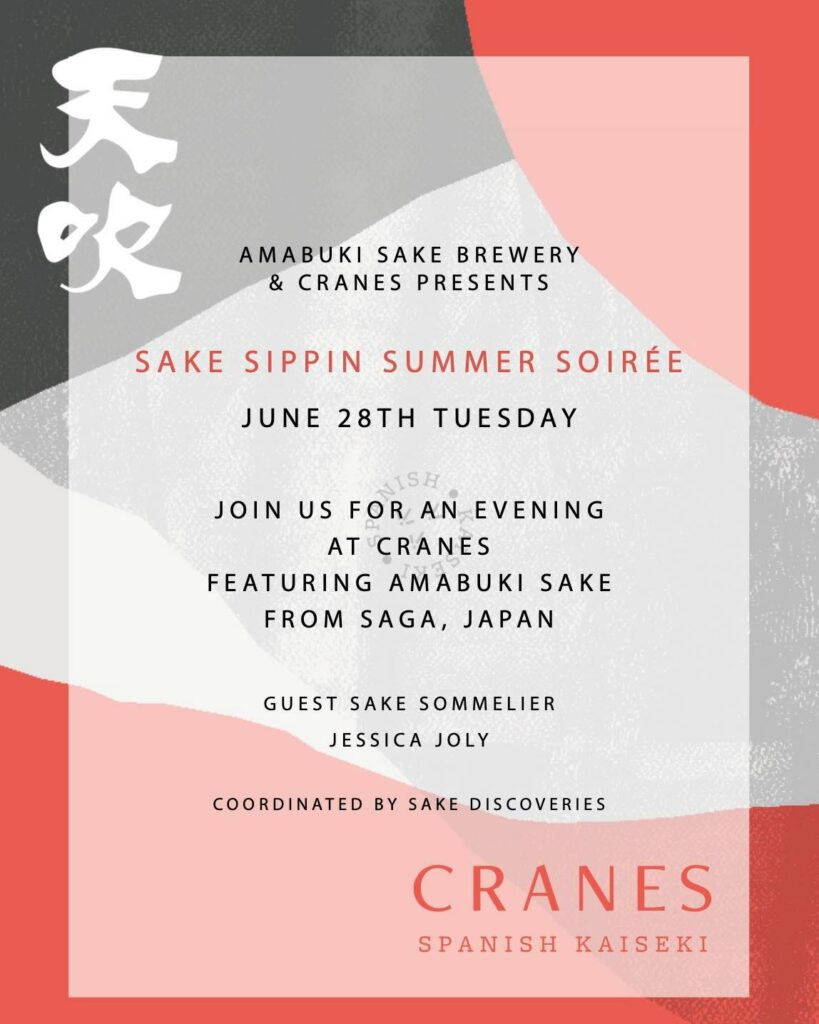 Special collaboration of 300-year-old Amabuki Brewery and Michelin-starred Cranes for one night on 6/28!
Join us for our Sake Sippin' Summer Soirée featuring sake from Amabuki Brewery🌸
Feel free to make reservations or just stop by the bar for some sake and a chance to see Jessica Joly-Crane who will be guest somming for the evening. Can't wait to see you all there!
This event is coordinated by Sake Discoveries.
WHEN
Tuesday, June 28th, 2022

WHERE
Cranes (724 9th St NW, Washington, DC 20001)
Visit here for more info