September 29th, 2022 5:30 PM – 8:30 PM EDT @ The Roost (1401 Pennsylvania Avenue Southeast, Washington, DC 20003)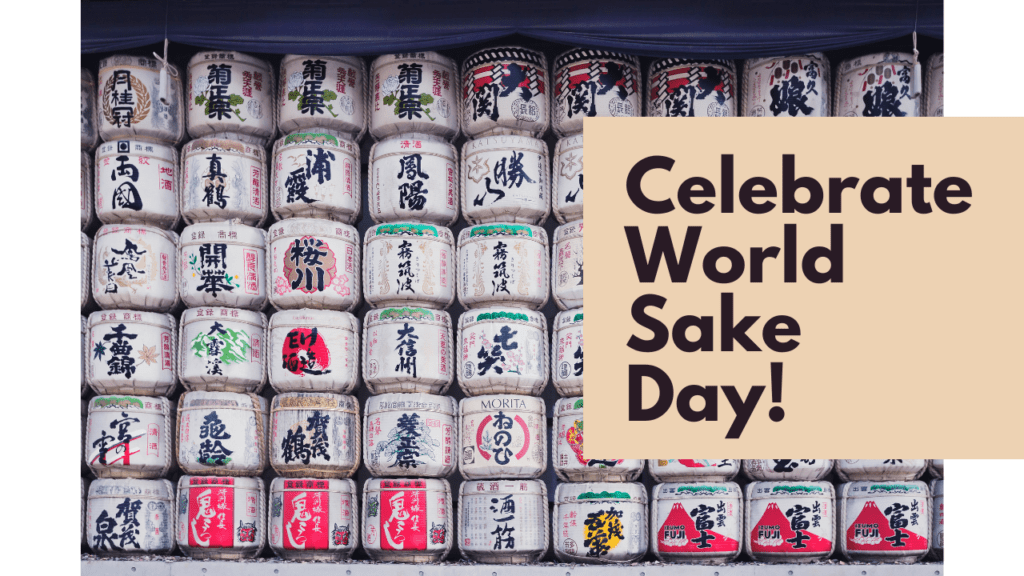 "Kanpai to Sake Day!" Launch of DC's first Annual Sake Day event! Walk around, chat with experts, and come taste more than 30 different Sake!
October 1 is World Sake Day. (Yes, it is!) It's the day Japan celebrates the start of the new sake brewing season — and the day the world celebrates sake's contributions to Japanese culture. DC Sake cō is bringing the tradition to DC as an early celebration! It's the launch of DC's first Annual Kanpai to Sake Day!
[Date, Time & Admission]
September 29, 2022 (THUR)
VIP Pairing Experience (24 tickets limit):
5:30pm – 6:30pm
$70/person (General Admission also included)
Learn in-depth about Sake and pairing basics with an expert!
*VIP pairing experience is 100% seated.
General admission:
6:30pm – 8:30pm
$45/person
Sip and Explore more than 30 sake
Everyone goes home with DC Sake cō wooden masu cup and DC Sake cō Kanpai to Sake Day! discount code so you can continue to enjoy sake at home 😉
About this event
The event will take place at The Roost, the perfect neighborhood gathering spot, a unique food hall created by and for the DC community.
The highlight of the event, of course, is in being able to taste more than 30 different types of sake. But that's not all of it. Kanpai to Sake Day! is about bringing the sake loving, sake curious community together. Where there is great sake, there are great smiles. So bring your curiosity, and let's Kanpai! together!
You want a deeper dive experience before trying 30 different sake? Caroline Herman, MW, Certified WSET instructor for both wine and sake will walk you through the intimate, exclusive sake pairing experience! (VIP Pairing Experience/24 seats limit)
If you are new to the world of sake and simply want to enjoy exploring sake, a general admission ticket will give you full access to walk around at your own pace, chat with experts, and explore more than 30 different imported & domestic craft sake!
Bottom line…. Sake expert or not, come find your favorite sake to share with friends!
[Taste Sake, Learn Sake, Buy Sake!!]
This is a perfect event if you want to:
Explore the world of Japanese sake
Discover your favorite type of sake
Taste some of the most popular sakes from Japan and the US
[Participating Distributors]
This event is made possible by the following distributors:
Vine Connections
World Sake Imports
Yong Won Trading
Prestige Le Droit
Constantine Wine
Wine Bow
To purchase tickets, please visit the event page. Looking forward to seeing you all and kanpai together!
Chose your session below
★ VIP Pairing Experience (24 tickets limit) 5:30PM – 6:30PM (Register from HERE)
★ General admission 6:30PM – 8:30PM (Register from HERE)
Visit here to purchase tickets!
WHEN
Thursday, September 29th, 2022

WHERE
The Roost (1401 Pennsylvania Avenue Southeast, Washington, DC 20003)